Don't miss Masgroves next Thursday Brunch event on 26th September looking at overcoming communication challenges in business. With some fab guests, brilliant hosts and free food!
Learn the dos and don'ts of communications
Hear real-life stories from our panel members
Hear funny faux pas, stories and other gaffs
And have fun watching our hosts juggle cooking with chatting at another Thursday Brunch!
Tony and Stuart from Masgroves, host another Thursday Brunch, packed with guests, cookery and chat. 
Sponsors
re:find Interim and Executive Search are an executive search firm that's simple, honest and with a bit more pizazz. Their awesome offices at Assay Studios is where we hold our Thursday Brunch.
Our Thursday Brunch guests
Steve Wooler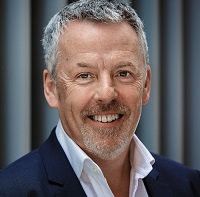 Steve Wooler is Chief Executive of the BWB Group: an engineering, environmental and project management consultancy, with offices in 5 major UK cities. BWB has a long track record and award-winning profile in the UK consultancy sector, and an embryonic presence in international markets. In 2017 BWB became part of the CAF Group, a major global player in urban mobility solutions.
Steve is a Fellow of the Institution of Civil Engineers with over 35 years' of varied engineering experience working on numerous high profile projects for major developer clients. He is a past Chairman of ACE's Midlands Region and an active participant in ACE activity generally
Steve is passionate about the engineering profession and the massive contribution that professional engineers play in planning, designing and delivering sustainable development. He believes it's imperative that the profession embraces collaborative working and digital technology to meet the seemingly inextricable worldwide demand for consultancy and engineering.
Paul Cottam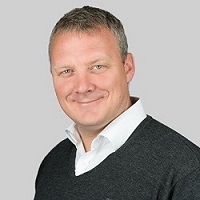 Paul Cottam is an International Chartered HR Director with over 20 years' experienceworking in manufacturing, engineering and distribution businesses in a range of sectors including packaging, plastics, construction, automotive, IT, aerospace, as well as motorsport for Aston Martin's race programme.
Paul is Group HR Director for Fintyre Group, Europe's leading distributor of replacement tyres. Fintyre Group has its roots in Italy and is now owned by Bain Capital meaning they're on a huge growth curve. Several acquisitions in Germany and Italy, with more planned, means he is a very busy HR Director. What's his take on La Dolce Vita?
Previously, Paul worked in a FTSE 250 B2B business, as a HR Director – Europe covering 4,500 employees in 15 countries. He has experience in change and transformation management including cultural change, engagement, talent acquisition and development, organisational design and development, reward and corporate and business restructuring, as well as M&A due diligence and integration.
Kate Butler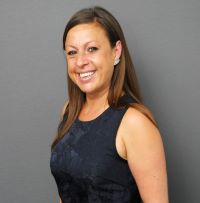 Kate Butler is Interim Talent Resource Manager at COLLINS AEROSPACE.
200 Degrees Coffee
We're pleased to be partnering with 200 Degrees Coffee, to give everyone their delicious caffeine buzz first thing.
Anthony Doyle
We welcome back our local acoustic singer-songwriter to close Thursday Brunch for us.
Hosts
Tony Cosgrove and Stuart Rhys Thomas
Masgroves help make companies better through brilliant communication. Tony and Stuart work successfully with organisations to increase engagement for individuals, teams and company-wide.
What does a Thursday Brunch event look like?
You can view the highlights from our last Thursday Brunch event – Is digital killing communications? – here:
Venue
Assay Studios: The original building was one of the four assay offices established in the UK for the assaying, testing and hallmarking of precious metals. The very fabric of the building has been retained, resulting in a selection of unique and interesting communal spaces, meeting rooms and break out spaces fashioned from the vaults and labs of the original building.
Chef
Not only a musical extraordinaire, but Carl will also be showing his cooking skills at this Thursday brunch!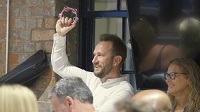 Want more details?
Email the INSIGHTS events team at [email protected]. Or call Emily Allen on 07904259465.
To find dates and get details of all INSIGHTS events for 2019, click here.
Have questions about running a bespoke event like this in-house? Email [email protected] and we will contact you for a chat and help you plan.